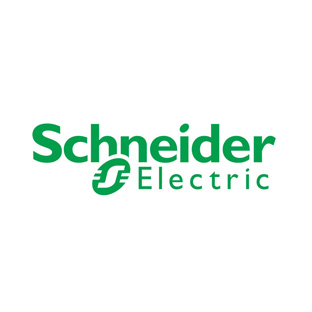 The Global Specialist in Energy Management
CONTACTORS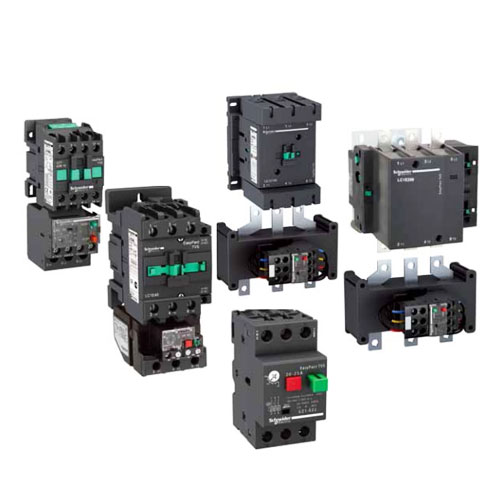 The TeSys U starter-controller is a D.O.L. starter (1) which performs the following functions:
Protection and control of single-phase or 3-phase motors:
Isolation and breaking function
Overload and short-circuit protection
Thermal overload protection
Power switching.
Control of the application:
Protection function alarms, application monitoring (running time, number of faults,
motor current values, …)
logs (last 5 faults saved, together with motor parameter values).
Leader in the motor starter market for more than 80 years, Schneider Electric has designed EasyPact TVS range to provide you with the competitive solutions you were expecting.
EasyPact TVS starters range is the perfect fit between quality, features and price.
TeSys T is a motor management system that provides protection, metering and monitoring functions for single-phase and 3-phase, constant speed, a.c. motors up to 810 A.
Suitable for the harshest applications, this product range offers:
High-performance multifunction protection, independent of the automation system
A local HMI control unit for reading, displaying and modifying the parameters monitored, diagnostics, etc…..
Configuration of the application using PowerSuite software
Connection to the automation system via a communication network (selection according to various protocols)
LIMIT SWITCH
MCBs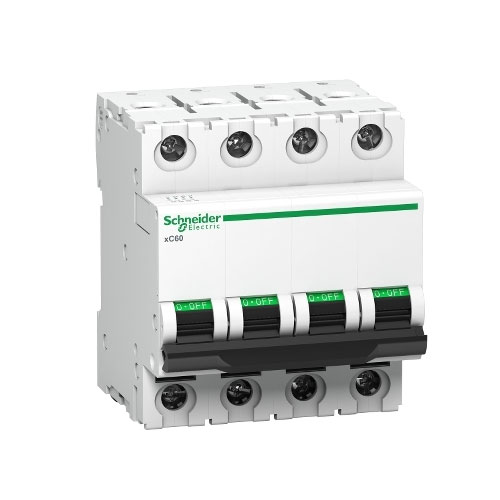 Protection Devices
Miniature circuit breaker
Residual current circuit breaker
Vigi™ residual current devices
Surge arrester
Protection monitoring and supervision
Indication and tripping auxiliaries
Remote control auxiliaries
Automatic recloser auxiliaries